Freddie Gene Walker has lived in Loudon county all his life ,with the exception of serving in the United States Air Force.
Patrina and Freddie have been married for 46 years and have three children.
Candida and Judd Guice, children Catlian 9 years old and Alec 5 years old .
Kevin and Lori Walker, children Matthew 8 years old, Margret Louise 3 years old and Annabelle 8 months old.
Keith Walker not married .
Freddie is a Vietnam veteran serving 1967-1968 and is member of the Loudon County Honor Guard.
Life time member of the Loudon County Fire /Rescue and serves as a member of the board
Trustee at Grace Baptist Church on Ford Road and a member of the choir.
Coach of Lenoir City youth football with 31 years of service.
Experience in Education with 28 years of service.
Experience in Law Enforcement with 24 years of service
Experience in management T.R.W. 12 years of service.
Attended Roane State and University of Tennessee
Retire and now operate a small farm, with cattle and hay crops.
Hobbies farming , fishing and playing golf
Educational beliefs , We all need to support the Students and Teachers in our school system. We all have a huge responsibility to work hard to help Students and Teachers to succeed . I feel the School Board should be leading the system to changing the methods of learning. We need to make learning exciting and fun for the Students. I know we have standards to achieve as far as testing, but memorizing in order to pass the test is not acceptable. We should find something Students are interesting in and enjoy doing. We then should incorporate Reading, Writing and Mathematics into that subject and only then will the Students gain knowledge. Then the knowledge they gain will be stored and not memorized. Learning and obtaining knowledge should be fun and exciting for our Students.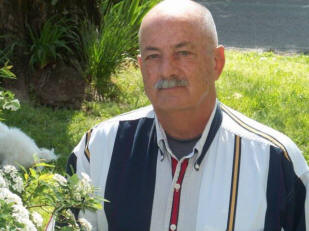 No prayer in school has affected the beliefs, morals and values of the United States. My first and second grade teacher was also my Sunday school teacher. Mrs. Ruth Dutton left a lasting impression on my life . The greed and morals of the stock market and money lenders has effected the way of life for everyone.

We all need to pray for our Schools, County and the United States. With the problems we all encounter in this world , I could not live without praying to my Heavenly Father for help.
I Freddie Gene Walker thank you for your support and vote.