Robinett Proposes Apartment Complex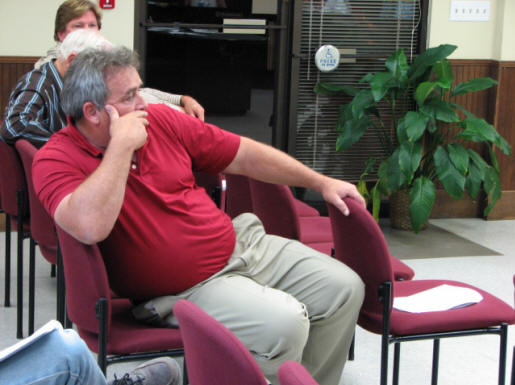 Lenoir City mayoral candidate, Robert "Tooter" Robinett has submitted plans for a 96 unit apartment complex at the end of Tom Lee Road. The proposal would be for four, three story units on the six acre tract. Access to the complex would from the area beside the new Food City grocery store in the Town Creek development.

Action on Robinett's request was postponed until he could provide additional information on the proposed complex requested by the planning commission. Robinett told the board that he would not be the one who would actually be doing the development. Robinett is just working to get all the necessary approvals. The actual development would be done by DPKY Development out of Kingsport.

A resident from Tom Lee Road was on hand to ask a few questions about the proposed development. One concern he raised was the type of apartments were being planned and what the rent would be. Robinett responded that the developer had done these kind od apartment complexes all over east Tennessee and the rent would probably be between $600-$1200 per month.