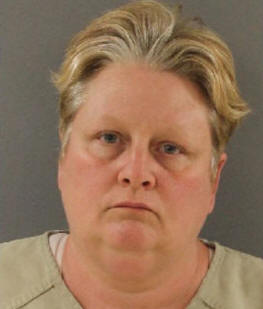 KNOXVILLE, Tenn. (WVLT) --
Stephanie Puckett pleaded guilty to being involved in a pill mill operation and aiding in the illegal distribution of oxycodone. Puckett could face 20 years in prison and a $1,000,000 fine. Her sentencing date is April 14, 2016.
Puckett started working at Comprehensive Healthcare Services in Lenoir City in the summer of 2012. Court documents say Puckett was aware from the moment of her interview through her first day on the job that she knew the clinic was a pill mill and not a legitimate medical practice.
Later, those in charge of Comprehensive Healthcare Services decided to open a location in Knoxville. Puckett became a manager of that clinic.
Court documents say addicts were able to get prescription painkillers in exchange for unreasonably high patient fees. Many of the addicts were sponsored by drug dealers, who paid for the office visits and prescriptions in exchange for half or more of the addicts' pills. It's believed millions of pills were introduced to the illegal drug market this way.
Investigators say Puckett provided favors to the drug rings, such as shorter wait times, access to unscrupulous providers, falsification of drug screens and help in finding pharmacies willing to fill the prescriptions. In exchange, drug dealers would offer Puckett tips.
After several complaints from the community and the clinic's close location to a high school, it was shut down by the landlord. It reopened as East Knoxville Healthcare Systems in a new location.
Later, Puckett opened a competing clinic for pill-gathering groups, called Knoxville Pain Care.