KPD: Suspect playing with gun shot Loudon mother of 4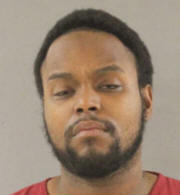 KNOXVILLE, Tenn. (WVLT) -- The Knoxville Police Department and the Knox County District Attorney's Office issued an arrest warrant Thursday for 27-year-old Marques Wheeler, also known as POLO, in connection to the shooting death of Kayla Viars. On Thursday night, KPD said Wheeler was arrested by officers without incident on the north side of the city.
Police said he would be booked into the Knox County Detention Facility Thursday night.
Wheeler has been charged with reckless homicide.
According to Wheeler's arrest warrant, the suspect was the backseat passenger in a 2016 Nissan Altima with witness Dominick Brown and victim 27-year-old Kayla Viars of Loudon. According to Brown, the three were riding around Market Square when Wheeler began playing with a .22 caliber handgun that he accidentally fired, striking Viars, the front seat passenger, in the back.
Police said Viars was pronounced dead from the gunshot wound.
KPD said Wednesday that witness Dominick "True Story" Brown was located after police received numerous tips as to his whereabouts.