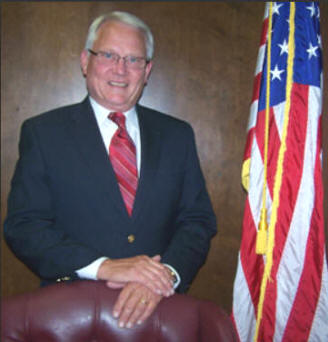 Lenoir City Treasurer/Recorder/City Manager has resigned, kind of, sort of. Wilburn announced that he was resigning his position as City Manager to concentrate on his re-election as Treasurer/Recorder. Wilburn was first appointed to the position back in 2011 and was elected to the position in 2012.

Shortly after his election in 2012, the council decided to combine the position of elected Treasurer/Recorder and appointed position of City manager into one position. Wilburn told council members Monday night that he felt he should resign his appointed City Manager position to seek re-election as the Treasurer/Recorder position. Mr. Wilburn also said after the meeting that the city charter would prohibit him from seeking re-election while holding the appointed position.

After Wilburn's resignation, Mayor Aikens recommended that current assistant City Manager, Amber Kelso, be appointed to the City Manager position. He also recommended that Ms. Kelso's salary be adjusted every ninety days until her salary reaches the current City Manager salary. Wilburn's current salary as Treasurer/Recorder and City Manager is $111,308.00. Ms Kelso's current salary as Assistant Manager is $65,484.00. The current budget does not reflect what the salary for just the City Manager's position is. However, in 2014 the City Manager's salary was listed as $85,214.00.

The Lenoir City election will be in November. On the ballot will be the mayor, three council positions, three city school board positions, the judge and the Treasurer/Recorder. Petitions for that election will be available in May.