Who might replace Congressman John J. Duncan?

knoxnews.com-Rep. John J. Duncan Jr.'s announcement Monday that he would not seek re-election in 2018 sent shockwaves through East Tennessee and opened the door for a new family to serve the district.

Since the end of 1939 Tennessee's 2nd Congressional District has been represented by two families and one John Jennings Jr. Jennings served from the last of 1939 to 1951. From there it was Howard Baker, his wife when he died, Irene Baker, John J. Duncan and his son, current Congressman Duncan, when he died.

Knox County Mayor Tim Burchett is widely expected to announce his candidacy for the soon to be open seat at a pre-scheduled Saturday press conference and if does, former Knoxville Mayor Victor Ashe said he will be the favorite.

"The Duncan retirement leaves the door wide open for Burchett to go to Congress in 2018," Ashe said. "While no election can or should be taken for granted, it is unclear who can take on Burchett successfully in the remaining year to the GOP August, 2018 primary.

Ashe went on to say he finds it "highly questionable" that a Republican will be able to make a serious run at Burchett.

Who else may challenge for the seat though? A short list.
Republicans
State Rep. Jimmy Matlock, R-Lenior City – considering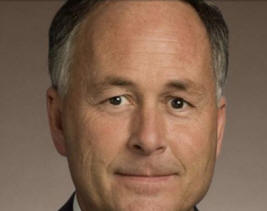 Matlock said Monday that he would neither rule out nor confirm a run for Duncan's seat.
Matlock offered high praise for the congressman, calling him a statesman comparable only to Baker and "a handful of people in history." He said he was surprised by the news of Duncan's retirement and that conversations about a potential run were "for another day."
"I always imagined him being in office a long time from now," Matlock said. "And my desire (to run) was solely and only after he chose to retire. ... I would only say that's a consideration for some future date. I'm still, today, kind of dealing with the fact that he won't be our congressman after 2019. That hasn't really sunk in yet. I just have untold respect for him as a man and as someone that's been committed to public service his whole career."
Others:
Blount County Sheriff Jim Berrong – considering
State Sen. Richard Briggs, R-Knoxville – rumored
State Rep. Bill Dunn, R-Knoxville – rumored