Welcome To North Middle School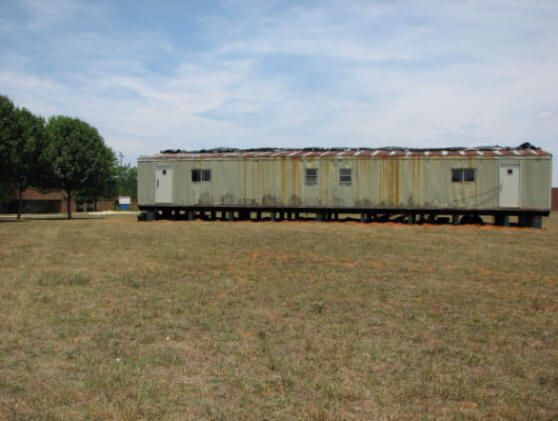 Visitors to the Eaton Elementary and North Middle School campus will be greeted by a new sight when the next school year begins. A "new" double wide trailer has been planted at the entrance to the two schools and just across the street from Central Church. A BOE member stated that he thought the double wide had been donated by a local church and he understood that the new addition to the campus is to be a daycare for the teachers children.

The new, used trailer has been set on blocks in the grassy area where out door activities were previously held. One would imagine that that the whole thing will get a fresh coat of paint, that might help it's over all appearance.