I recently had a new experience that I would like to share. Might help some of you all to avoid a costly problem I had.

You might remember a few weeks ago, my hay baler burned up. Needing a replacement quickly, I set out to find the best deal I could on a new one. This required me to make several trips around the area to hay baler dealers. One of those dealers was located in Athens. I decided since I had all day to shop, I would just drive down Hwy 11 instead of taking the interstate. Expensive mistake.

From the Knox County line to Athens they're are several little towns along the way. Lenoir City, Loudon, Philadelphia, Sweetwater and then Niota, population 718.

After you pass through Sweetwater, you continue down Hwy. 11. Beautiful country down through there. The speed limit is well marked as 55 mph. As you near Niota, there is a "Reduce Speed Ahead" sign a little way out. I reduced my speed from 55 to about 50 not knowing what was over the horizon. As I preceded up the slight grade, not being able to see over the hill, I noticed a happy little sign that said Welcome To Niota. Just past the happy little sign and just as I crested the hill to see down the other side, there it was, a 35 mph speed limit sign. At this exact same point I could also see one of Niota's finest sitting at the bottom of the hill.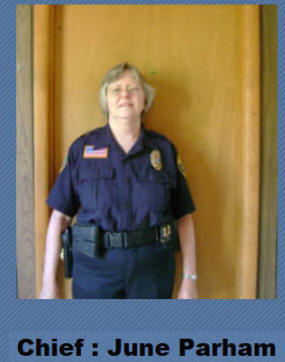 You guessed it, I was busted. According to the officer, who by the way was the police chief, I was going 50 mph in a 35 mph zone. I certainly couldn't deny it. I was guilty, guilty as sin. My problem is, the only way I could have complied with the sudden change of the speed limit would have been to slam on the breaks. I'm betting that would have been a violation too.
Come to find out, I'm not the first person to hit the Niota "speed trap." A quick google search of Niota + speed trap, will give lots of results for others who have fallen prey. The nice officer, who by the way was the police chief, told me I could just mail in the fine, $163.75. After reading all the stories, I decided I would go before the judge and take a chance he might feel for my plight.
No dice. I carefully explained the problem of trying to reduce my speed so abruptly on such short notice. In all fairness, he listened intently and then said I was guilty. Pay the fine and court costs. $50.00 + $113.75. After reading about Niota on the internet, I knew I had no chance to win my case but I thought it would be an educational experience. I was right.
According to the state's Manual On Uniform Traffic Control Devices, any reduced speed ahead sign that reduces the posted speed more than 10 mph should also include the new speed limit. That's not the case in Niota.
I've now sent in my fine plus court costs to the city of Niota along with a copy of the state requirements for signage. If they really aren't intending to operate a "speed trap" for city revenue, I'm sure they will update their signs.
My advice to you would be, if you need to go to Athens to look for a new hay balers, take the interstate.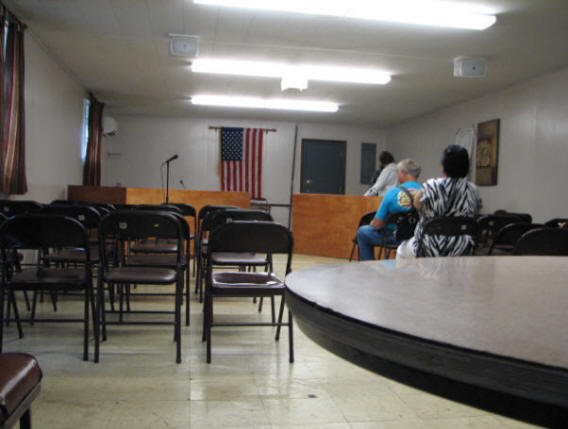 Niota Municipal Court and City Commission Chambers