A third candidate for Loudon County sheriff has announced his candidacy. Marty Ward, a second shift Field Training Officer for Loudon Police Department has announced his intent to seek the office.
Below is his official announcement and links to his web site and Facebook page.
---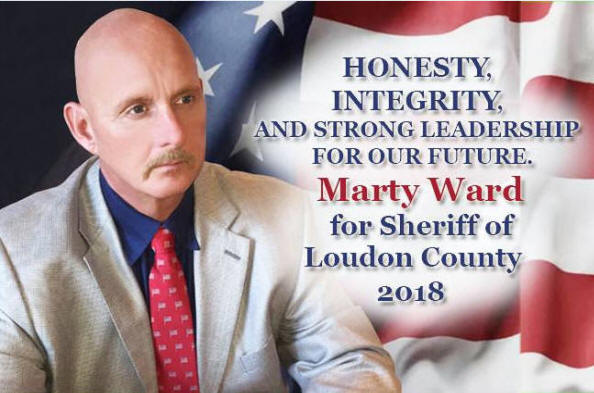 Today is one of the most memorable and important moments in my life. After lots of prayer, meetings with my family, friends, and citizen supporters, I proudly announce my candidacy for Sheriff of Loudon County 2018.
I pledge to the citizens of this great county to serve with Honor, Integrity, and Compassion. I will provide the strong leadership necessary to make the Loudon County Sheriff's Department the standard for every sheriff's department across the state of Tennessee. I pledge my effort to strategic planning throughout the department making sure we have the best talent in the right places to achieve maximum efficiency and career development opportunities for law enforcement personnel.
I have a very strong faith in community policing; it's impossible for law enforcement to do their job to the best of their ability without community involvement and effort. Community policing creates better working relationships with citizens throughout the county and is a necessity in today's political climate. Community policing is an approach that requires police to inherit a proactive approach to address public safety concerns. Community policing philosophy emphasizes that police officers work closely with local citizens and community agencies in designing and implementing a variety of crime prevention strategies and problem-solving measures.
I firmly believe that my background experience in business and law enforcement makes me the best choice for our future. With that said, I consider it an honor and a privilege to take this journey with each and every one of you. I would ask that you do your due diligence and study each candidate to make sure you make the right choice for the future of Loudon County.