Friends, Neighbors, and Voters of Loudon County
I am seeking your vote for
Circuit Court Clerk of Loudon County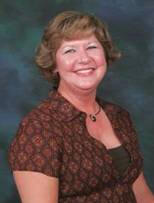 My name is Judy Brown Hines. I am running for the position of Loudon County Circuit Court Clerk in the May 4th 2010 primary election.
I was born and raised in Loudon County. I am the youngest of seven children born to the late John and Bertha Lawhorn Brown. I presently reside in the home place in the Piney Community. My grandparents were the late Eli Gilford and Emma Watts Brown of Loudon County and the late Rev. James and Annie Singleton Lawhorn of Knox County.
I worked for 30 years (until November 2008) in the Circuit Court Clerk's office. After graduating from Loudon High School in May 1978, I worked in the General Sessions side of the office for Billy Joe Akins, Clerk at that time. I began my career on what was known as the CETA program (a summer program based on parents' income). When Mr. Akins was re-elected that year, I was hired as a full-time employee.
For 16 years, I worked in the General Sessions side of the court with and for Gerry Nichols as a deputy clerk. Later when Ms. Nichols became Clerk, I served as Chief Deputy Clerk. I held that position when the office first became automated in 1990. General Sessions is the court where minor traffic, wildlife tickets, and misdemeanor cases are processed. It is also the court where most divorces, civil (small claims), and juvenile cases are heard, and in recent years, Probate Court matters have been added.
In 1994 the new Circuit Court Clerk, Connie Clark, moved me to the Loudon County Courthouse where the Circuit and Criminal Court matters are tried. Those two courts handle larger civil cases (major car accidents, wrongful death-type lawsuits) and felony criminal cases that are disposed of as felonies (murder, rape, etc.).
Toward the end of Ms. Clark's second term, I served as bookkeeper for Circuit Court. That involved balancing the day's receipts at the end of the day and preparing monthly reports and checks for monies due the State, County, and other agencies.
In 2005, after the present clerk's election in 2002, with her goal to better improve the system, the bookkeeping duties were transferred from General Sessions Court to me.
I have hands-on experience in every aspect of the Circuit Court Clerk's office except the Probate portion. I have always been passionate about my job and felt it an honor to serve the people of Loudon County. The Clerk's office is an office where one needs to be willing to be on call 24/7 and to have pride in signing one's name at the end of the day for a job well done. I feel I am very qualified to do just that.
Your vote on my behalf will be most appreciated. It would indeed be my pleasure to again serve Loudon County in this very important position. Thank you for your time in evaluating my credentials.