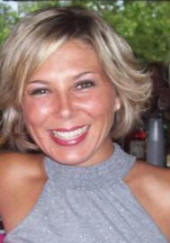 My name is Christie Allen Kreischer and I am running for sixth district school board.

I would appreciate your vote on August 5th.I have always enjoyed being active within the school system. "Our Children Are The Future Of Our County", I have worked as a substitute teacher in the past, enjoyed volunteering, and member of the PTO. Active community volunteer.

I have three children, Jessica Kreischer who has attended North Middle School and will be moving on to Lenoir City High School as a Freshman 2010-2011.

Brayden Kreischer who attends Eaton Elementary and Emma who will attend Eaton Elementary.
My reason for running for sixth district school board is to have more active say for the Loudon County School System including ( Parent's, Teacher's, Student's, etc). I have lived in Loudon County for over 20 years.

Thank you and God Bless

Christie Allen Kreischer