Vote
Brian A. Jenkins
Loudon County Commission
1st District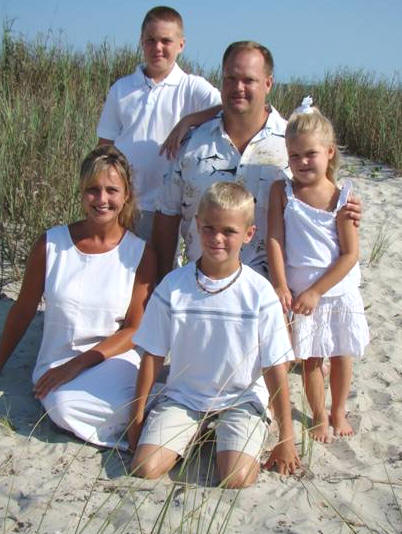 Hello my name is Brian A. Jenkins and I am a candidate for the Loudon County Commission 1st District . My family and I live on River Road in Loudon. I am a life long resident of Loudon County and have lived in Loudon since I was six years old. I grew up on Huffland drive in the area of Loudon that we fondly referred to as the second project. My parents are Kenneth "Larry" & Janice
Jenkins. I attended Loudon County Schools from kindergarten through 12th Grade and Graduated from Loudon High School in 1989. I was honorably discharged from the United States Army Reserve and the Tennessee Army National Guard. I have earned an Associate Degree in Criminal Justice from Roane State Community College and graduated Cum Laude. I am also a graduate of the Knoxville Police Department Law Enforcement Training Academy.
For the past 14 years I have been married to my best friend, Stephanie (Cavett) Jenkins who is the daughter of Steve and Rose Mary Cavett who are also from the Loudon area. We have three children, Will who is 11 years old, Ty who is 9 years old and Emma Rose who is 5 years old. All three of our children attend Loudon County Schools and are active in youth sports in Loudon. I am a member of Blairland Baptist Church in Loudon.
I have been employed with the Loudon Police Department since 1996. I served as the second shift Sergeant from 2004 through 2009. During this time I was responsible for the day to day operations of the Department on second shift. I have been heavily involved with the 9th Judicial Drug and Violent Crimes Task Force and I continue to do the very best I can to keep Loudon County a safe and peaceful place to live and work.
During my work as a police officer I have had a unique opportunity to speak with people from all walks of life and hear their complaints and concerns about our community.
I have found other opportunities to serve my community, such as serving for the past several years on the Loudon Parks and Recreation Advisory Board. I have also had the pleasure of being involved with the youth in the community by coaching youth Baseball and Basketball. I have served on the Executive Board of the Loudon Quarter Back Club (youth Football) as the Sergeant At Arms for the past three years, I also had the honor of coaching the undefeated Loudon Mustangs (10 – 12 year olds).
I have proudly called Loudon my home for as long as I can remember and this is where I will be laid to rest. My wife and I have chosen to raise our children here and I hope that my children choose to raise my grandchildren here .I think I can best describe my commitment and dedication to the Loudon area with three simple words which are,
GO Big Red.
I feel that I am qualified to serve my community as a County Commissioner due to the fact that I am one of you, I am the everyman. I was not born with a silver spoon in my mouth, more like a plastic spork. My family struggles with the same decisions most in the community do ie: how do we keep the kids safe, how are we going to pay for college, how are we going to ensure that our children receive the best possible education we can give them.
Although it may sound cliché, I truly believe that the children of the community are our future and they have been neglected. They have played second fiddle to personal agendas and arrogant attitudes for way to long. It frustrates me to see that those on the current Commission and the School Board can't seem to cooperate with each other long enough to get much of anything accomplished. Although I understand that the school building situation is not the only issue to be dealt with, I do believe it to be one of the most urgent. If I am hired to work for the citizens of the 1st district I hope to foster a spirit of cooperation in order to more successfully complete the work of the county which will include completing all of phase one of the school building project as quickly as possible.
If the people of the 1st district see fit to hire me for the job of being their Commissioner I will serve them with the utmost honor and integrity and I will not forget who my employer is.
It seems to me that too often those in office worry to much about getting themselves re-elected and not enough about doing the right thing. As a firm believer in term limits I am not a career politician, I am simply a man who is concerned about the direction in which our county is moving who is asking to be hired for the job of trying to help correct its course.

Between now and May 4th I will be out meeting with and speaking to as many of the voters as I can personally touch.
I am very excited that the Lord has presented me with yet another opportunity to give back to this community which has given so much to me.
Thank you for your time and I look forward to hearing your concerns and suggestions.

With warmest regards,
Brian A. Jenkins
Brian A. Jenkins
5482 River Road
Loudon Tn. 37774
865-660-6074
bajenks@charter.net