Upscale Developer Cited For Wildcat Mining
By Scott Barker knoxnews.com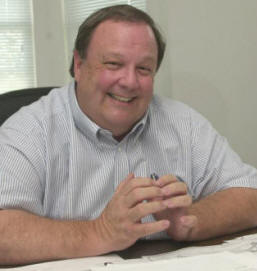 Developer cited for illegal mining. Rarity Mountain gets violation notice; lawyer says it will comply

Federal authorities have cited a prominent East Tennessee developer for illegally strip-mining coal at a gated, luxury golf resort touted as an "eco-friendly community" under construction in Campbell County.

The U.S. Office of Surface Mining Reclamation and Enforcement issued a notice of violation last month to Rarity Mountain, one of the Rarity Communities developments headed by Mike Ross, records show. According to documents obtained from OSM on Wednesday, the development firm mined the coal without a permit and apparently sold an unknown amount of coal to unidentified buyers.

Rarity's lawyer, Bruce Hill, said Wednesday that workers leveling a fairway of the development's Pete Dye-designed golf course had unearthed a coal seam in a small area.

"From our perspective, there was no mining going on," Hill said. "They were excavating."

Hill said the company would comply with OSM directives. The cessation order and notice of violation require the development firm to cease mining and remediate the mining site, post a reclamation bond and submit other corrective action plans by Aug. 24. State environmental officials also have begun evaluating the situation to see if the alleged mining violated water pollution laws.

Citing the open investigation, Fred Klimus, who heads the inspection unit at OSM's Knoxville field office, declined to elaborate on the citations.

Rarity Mountain, located south of Jellico on Pine Mountain, is billed on the company's Web site as an "eco-friendly" development of 5,000 acres, with houses starting at $1 million "set among rocky cliffs and lush moss paths."

According to the Web site, about 4,000 acres of the development's 5,000 acres will be preserved as green space.

"The area's natural resources are being left intact in order to preserve the beauty and richness of East Tennessee mountains," the Web site states.

Coal, however, is one natural resource that has not been left intact, according to OSM.

On July 18, after receiving reports of illegal mining and unexplained coal trucks in the area, plus an official complaint about muddy water in Laurel Fork Creek, OSM's Tim Rudder and Danny Ellis inspected the site.

According to Rudder's inspection report, they arrived at the golf course, where an employee "took us to an open pit with coal piled up and ready to haul."

After measuring the coal pile and mining pit, Rudder and Ellis left. The measurements have not been released publicly.

Three days later, the report states, Rarity's Paul Carter and Jim Everett met with OSM officials at the agency's Knoxville office and agreed to supply regulators with the names of the miners, the tonnage removed, the amount of money paid for the coal and the location where it was hauled.

On July 24, OSM issued an order to cease "surface mining of coal without an approved permit." The company was ordered to backfill the mining pit, grade the site, reapply topsoil, and seed and mulch the site. Rarity also must post a reclamation bond.

OSM also issued a notice of violation, which outlines provisions of the Surface Mining Control and Reclamation Act the company allegedly violated. The agency ordered Rarity to submit plans to replace topsoil, control drainage and install temporary sediment controls, plus pay reclamation fees.

All measures have to be in place by Aug. 24, according to the notice.

Hill said the situation doesn't undercut the marketing of Rarity Mountain as an environmentally responsible development because the company will fully comply with environmental regulations and conduct remediation of the mining pit.

"If they did something improper regarding the coal, they will follow whatever OSM tells them to do," Hill said.

In addition to the federal action, Tennessee Department of Environment and Conservation spokeswoman Tisha Calabrese-Benton said state authorities, who regulate water pollution matters, are mulling a response.

"We have been verbally notified of the situation by OSM, but we are awaiting the paperwork before evaluating our next steps," Calabrese-Benton said.

Calabrese-Benton said TDEC is reviewing Rarity's compliance with its construction storm water permit.

Hill called Rarity executives "good corporate citizens" who will follow the law.

"We expect to have everything resolved quickly and to the satisfaction of all regulatory authorities," he said.

Ross has been developing Rarity Communities since 1992. The company's Web site lists nine communities either developed, under construction or planned in East Tennessee.