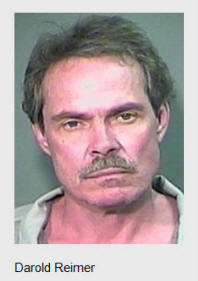 A Texas truck driver was arraigned Thursday on a vehicular homicide charge in the death of a Lenoir City High School teacher's aide.
Darold Eugene Reimer, 51, faces a June 20 preliminary hearing in a May 2 traffic accident on Interstate 40 that left Kimberly Denise Townson, 42, dead.
Townson, a Loudon mother of two, had served as a teacher's aide for special needs students for nine years. She was en route to see her daughter, Chelsea, play softball for Lenoir City High. Chelsea is a graduating senior.
According to the Tennessee Highway Patrol, Reimer, of Fort Worth, Texas, was driving a 2004 Volvo hauling furniture when he rear-ended another rig on Interstate 40 East at Campbell Station Road. Reimer's rig struck a 2003 Volvo rig carrying large machinery and then attempted to pass the truck in the center lane.
He sideswiped that tractor-trailer and went off the right side of the interstate into the grass, THP Trooper Chris Hutchins' report states. Reimer's truck came back onto the Campbell Station ramp, then rear ended a 2008 Saturn before striking the 2000 Ford Focus driven by Townson and rolling over onto her vehicle.