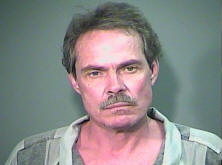 KNOXVILLE (WATE) - The Knox County grand jury has indicted a truck driver involved in a deadly crash on Interstate 40.
Darold Reimer has been charged with reckless homicide, aggravated assault and reckless endangerment.
Kimberly Townson, 42, was killed on May 2 when two trucks collided as one attempted to pass the other near the Campbell Station exit.
The driver of one of the trucks lost control, went off the road and then struck a car.
The other truck struck and flipped over on Townson's car.
Reimer was arrested shortly after the incident.
Townson, a Lenoir City teaching assistant, was driving to see her daughter play a softball game when the wreck happened.