LOUDON COUNTY, Tenn. (WVLT) Ė A woman was injured Friday evening when the truck she was riding in was struck by a train.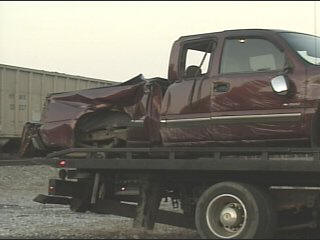 It happened just after 5:00 PM in Lenoir City. Witnesses tell Volunteer TV News that a large pickup truck tried to beat the train across the S. Grand Street crossing when its rear end was clipped. The train was hauling 101 empty cars at the time of the accident.
The woman had to be taken to the University of Tennessee Medical Center for treatment. As of late Friday night, her condition still hadnít been released.
The driver of the truck was uninjured. Police havenít said if heíll face charges related to the wreck.