Loudon County voters sent a loud clear message at the polls Thursday. They gave a resounding thumbs up to conservative government and a resounding thumbs down to liberal tax and spend big government.

Estelle Herron easily out distanced Lenoir City Mayor, Matt Brookshire, for the county mayor's seat. Herron garnered 59% of the vote to Brookshire's 41%. Herron received 6,334 votes to Brookshire's 4,355 votes.

Herron carried 13 of the14 county precincts with Brookshire only carrying the Lenoir City inside precinct by 53 votes. Essentially, this was a landslide victory for Ms. Herron and the republicans.

In all fairness, I must admit that I was wrong about something. My predication for the mayor's race was that Ms. Herron would win the contest by a 55% to 45% margin. I was wrong.

The other big county race was for General Sessions Judge. Loudon attorney, republican Rex Dale, overwhelmingly won the race easily defeating the other two independent candidates. Dale received 59% of the vote to Lee Ledbetter's 28% and Mary Longworth's 13%. Dale - 6,351, Ledbetter - 2,970, Longworth - 1,362.

Dale's total was actually larger than the other two candidates totals combined.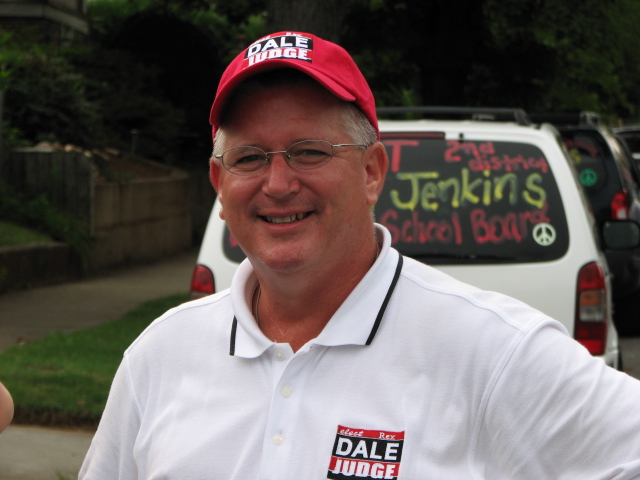 One of the strangest elections for the day was that 6th District school board candidate, Christie Allen Kreischer won a big victory over the other candidate, Keva Largent. Problem is, Ms. Kreischer has moved out of state with no plans to return according to her. Even though she has moved out of state, it was too late to remove her name from the ballot.
We are waiting on word from Nashville to find out if the now vacant seat can be placed on the November ballot or if commission will have to fill the vacant seat. I'll keep you posted.
There are a lot of other races to discuss and we'll get to those in a day or two. We won some and we lost some but overall, it was a good day for Loudon County.
Click Here For Grand Total Votes
Click Here For District Totals
(Big File, Slow Load)