Three Charged In Brutal Rape Of Teen At Party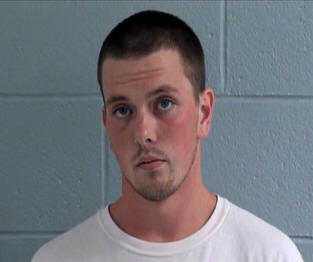 The Daily Edition-Three local teens, one of whom is considered an adult in the eyes of the law, have been charged with the brutal rape of a teen girl at a social gathering earlier this month.
The victim required transport to the hospital for medical treatment for multiple injuries reportedly sustained at the hands of the three young men accused of the crime.
Brandon Thomas Myers, 19, Holt Drive, Loudon was charged Monday with rape.
The report filed by Detective Charles Costner, LCSO-CID; indicates on or about September 10th, 2011, a 17 year old female was attending a social gathering in Loudon and according to witness statements, the young lady became disoriented after drinking two or three drinks from an adult beverage given to her by a juvenile male. She said she needed to sit down and the same juvenile accompanied by another male juvenile led her to a bedroom with an adult male, identified as Brandon Myers, following behind.
The juvenile female stated while in the bedroom the three males slammed her down on the bed and started taking her cloths off. She asked for her sister and the males made the comment that she was a big girl and she was going to get the big train. At that time, the males began sexually assaulting her.
Witnesses stated they were attempting to get into the bedroom but the door was locked and they heard one of the males, later identified as Mr. Myers, say, "Where you going girl?"
The girl was transported to Fort Loudon ER for treatment after the assault. She sustained significant to her genital area, several burses on her buttocks and bite marks on her back.
Detective Cosner placed Brandon Myers under arrest and detained two juvenile males, 16 and 17, who because of their ages, have not been identified.
---
Investigators want to know if there's a link between reported rape and house fire
wbir.com-Investigators are working to determine if there is a link between a reported rape and a fire that destroyed the home where it happened.
According to Loudon County Sheriff's Office Lt. Patrick Upton, the home at 2242 Davis Ferry Road in Loudon was destroyed by fire early Wednesday morning. No one was at home when the fire started and no one was hurt.
That home is where a 17 year old said she was raped. Brandon Myers, 19, is charged in that case. He was arrested on September 10.
According to the warrant, the teenager was at a party at the home. Investigators were told she was drinking and became disoriented, and was led to a bedroom by a juvenile male where another juvenile and Myers undressed and sexually assaulted her. She was treated at a local hospital for injuries received during the alleged assault.
The cause of the fire has not been determined, and investigators do not know for sure if there's a link between the reported rape and the fire, but they are looking into it.