LAURA HALM 6 News Reporter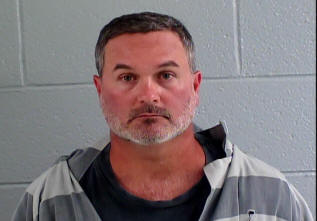 LOUDON (WATE) – Sweetwater High School head football coach Craig Moser was arrested early Monday morning on a DUI charge.
A Loudon County police officer was making a routine check at about 12:30 a.m. at the Marathon gas station on Highway 72 in Loudon.
As the officer talked to other people in the parking lot, he saw Moser getting out of a Dodge truck.
The officer noticed Moser smelled like alcohol and had red watery eyes, according to an arrest report.
Moser denied to the officer that he was drinking and refused a field sobriety test.
He was taken to jail, where he was read implied consent. Moser refused.
Moser is charged with DUI and violation of implied consent.
6 News stopped by Moser's home to see if he wanted to tell his side of the story, but he declined an interview.
Sweetwater High School assistant principal Rex Rhodes says Moser voluntarily stepped aside as head coach of the Wildcat football team. He led the team to the second round of playoffs in the 2012 season.
"It's just so unexpected," said student Jayonna Ervin. She says Moser pushed students try harder. "His class is fun. It's just a good class to be in and he's just cool."
Mike Martin has been named interim coach as the DUI investigation continues.
Rhodes expects Moser to continue teaching physical education at the high school this fall.