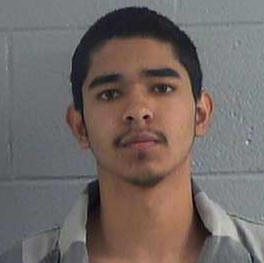 LOUDON (WATE) - A suspect has been arrested and convicted as a Loudon pizza delivery driver continues to recover after a brutal attack last month.
Loudon police say the victim was making a delivery for Domino's Pizza around 9:30 p.m. on Nov. 12 to an apartment in Westside Terrace.
As he attempted to make the delivery, a male suspect came up to him, demanded money, and struck the victim several times with a baseball bat.
The beating caused sever cuts to the victim's head and bruises to his chest and side.
The suspect got away with $43 in cash.
A suspect, Jesus Gonzalez, then 17, was later arrested and charged as an adult with especially aggravated robbery.
The now 18-year-old was convicted earlier this month after pleading guilty to aggravated assault. He was sentenced to 60 days in jail and three years of intense supervised probation.