Submerged vehicle partially closes Loudon County boat ramp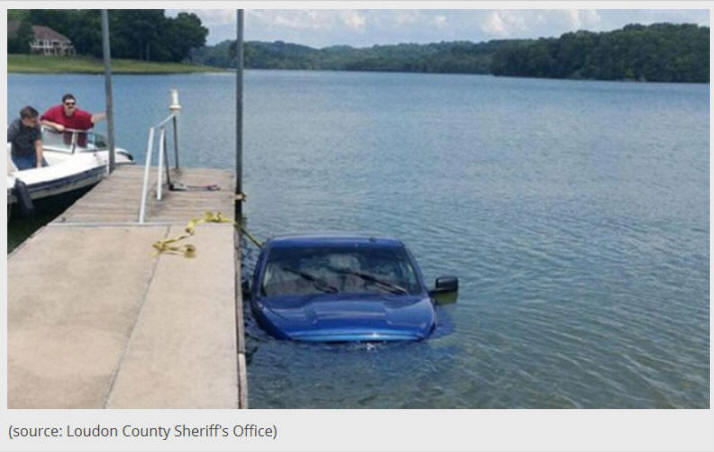 LOUDON (WATE) – A Loudon County boat ramp was down to one ramp due to a vehicle in the water.
The Loudon County Sheriff's Office shared photos on Facebook Thursday afternoon showing what appears to be a blue pickup truck submerged in the water near Clear Creek boat ramp off Tellico Parkway.
Crews are worked to get the vehicle out of the water. Deputies did not discuss how the vehicle ended up in the water in the first place.