The controversial and crime plagued restaurant, Spicy's, has closed. The restaurant's claim to fame was chicken wings. The restaurant's location to Lenoir City was contentious from the beginning. The owners successfully lobbied city officials to change decades old laws to permit their business to sell beer and maintain a pool hall in the same building.

Many, many years ago city and state officials recognized the dangers of allowing bars and pool halls to coexist in the same facilities. Of course, this was before most city officials were driven more by greed than what was good for the community. The combination of drunks and pool playing could only come to no good.

Back in October of 2005, ignoring common sense and the wisdom of city forefathers, Lenoir City Council driven by greed and ignorance, decided to toss out the tried and true laws prohibiting beer sales in pool halls. The problems began immediately.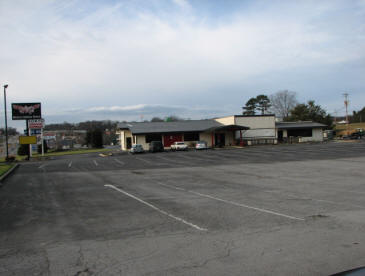 City and sometimes county police officers were constantly called to Spicy's for all manner of offences related to drunkenness. From fights, theft, drunk driving and most serious, under age drinking. The city police department ultimately was forced to make frequent "walkthroughs" to try to maintain order.
Lenoir City officials now have a unique opportunity to rectify what could only be considered by anyone a huge mistake. Having possibly learned from their mistake, city officials should now go back and reinstate the laws prohibiting bars and pool halls operating together before another, maybe even worse situation, infests our community.
Whether Spicy's closure was due to the local glut of "up scaled" restaurants or the fact that residents didn't care to dine in an atmosphere provided by the business or other reasons, the city has a great opportunity to right a wrong.