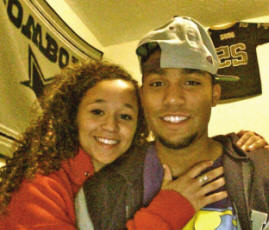 Two Sweetwater High basketball players who were injured in a weekend car wreck in Loudon County are expected to make a full recovery.
Sweetwater students and players Raven Jefford and Jordan Davis were passengers in a car that wrecked on a curvy road. Davis was released early on from the hospital, but Jefford suffered a very serious head injury and was very lucky to survive the crash, according to her mother, Dawn Abbott.
Abbott said doctors at first did not know if her daughter was going to live. Abbott said Jefford's hair caught in one of the car's window, keeping her from being thrown from the vehicle and likely dying.
"She is very, very lucky so far," Abbott said.
In fact, just moments after talking with The Advocate & Democrat Tuesday, Abbot learned her daughter would be released from the University of Tennessee Medical Center that same day.