Farmers build a real bond with their tractors and I'll have to admit, I was very attached to my old one. But the time finally comes when you just have to let go and move on, so I've moved on.

Got me a new Mahindra 75. Pretty much like my old one just new. Hay season's coming on and I'm ready. But there's a problem.

My wife went on Facebook and told her friends that I bought her the tractor for her birthday. For the record, that's not true. I bought her a hundred and twenty-five dollars worth of new bushes for the front yard and had to cut down the old bushes to plant the new ones. The tractor is all mine.

But you know that song, "She Thinks My Tractor's Sexy", I think that's what it really is. She even wanted to drive the new machine.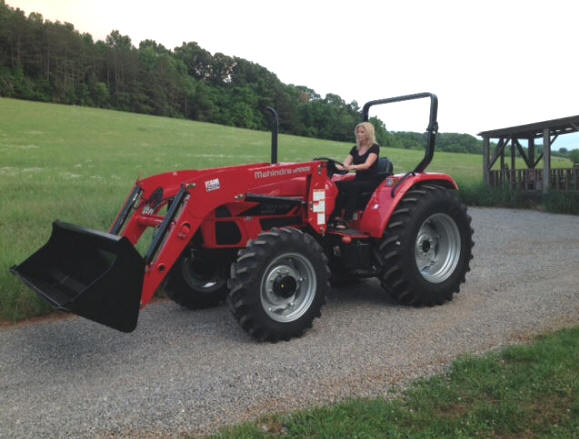 You got to admit though, there's nothing much sexier than a good looking blond on a big red tractor. I might let her use it now and then.