This public notice in the News Herald caught my attention.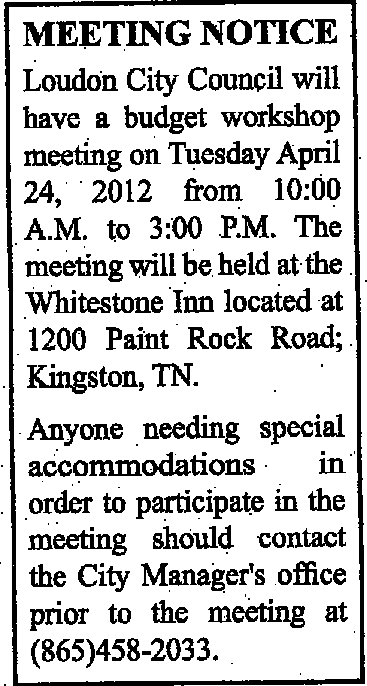 Why would Loudon officials need to go to the Whitestone Inn in Paint Rock in Kingston to discuss the budget for Loudon? I will give them credit though, several county school board members are always wanting to go to Gatlinburg to discuss Loudon County school issues. Whitestone is at least much closer to Loudon than Gatlinburg.
Whitestone Inn is a beautiful place and I guess if Loudon City officials want to go to Kingston to talk about the business of Loudon City tax payers, that's OK too cause I'm sure they wont charge the costs, if any, to Loudon City tax payers. Would they? Surely if there are any costs, the officials will pay their own way. Wouldn't they?
Nah, there's no way they would spend any tax money going to Whitestone when they could have their meeting in the city of Loudon for no cost. Would they?