<![if !vml]>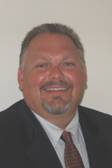 <![endif]>


Hello, my name is R. Sean Giles, and I am the current Road Superintendent for Loudon County. After serving in the U.S. Army, I returned to Loudon County with my wife Julie to whom I have been married for 25 years, and we have two wonderful children. Alexis attends Pellissippi State College and Hunter is a student at Loudon High School. Prior to being elected in 2006, I worked with TDOT for 18 years on many different projects such as paving, signing, guardrail, and traffic markings all over East Tennessee.

During my first term in office I have addressed many issues such as accident-prone areas, drainage issues, roads that needed resurfacing and overgrowth on the side of county roads, while staying within the Highway Departmentís budget.

My first priority as road superintendent was to assess the countyís more accident-prone areas such as the Martel Road underpass. By making a straighter approach I improved visibility and decreased the amount of accidents at a low cost. On Steekee Road at Mackinturf Curve, by applying a higher grade asphalt and adding more reflectivity and signing, accidents were virtually eliminated. I will continue to make accident-prone areas a high priority in my administration. Secondly, I have addressed drainage issues in Loudon County by changing tile to larger sizes, ditching, and keeping our present drainage system clear of debris, and will continue doing so in the future. I have also begun to change street signs and stop signs to meet recently changed state codes.

When I first took office in September of 2006, asphalt prices had more than doubled, so I was faced with the decision of how to use the monies Loudon County Road Department had to benefit the county most, and I feel I have done very well. As Loudon County Road Superintendent I will always try to maintain fair judgment. I will continue to make improvements with the resources we have.

As your road superintendent, I have cut back the sides of the roads, cleared around guardrails to help with visibility, and provided a safer environment for the motorists that use Loudon County roads. Our personnel are of the highest quality and very conscientious toward the public. I look forward to working with all of them in the future.

If re-elected I will work (full-time) to serve the people of Loudon County and continue keeping our road system as safe and clean as possible. I thank you for your continued support and your vote on May 4, 2010.

Sincerely,
R. Sean Giles
Loudon County Road Superintendent