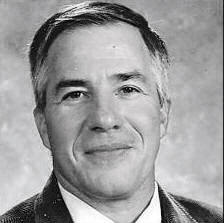 Samuel "Rasputin" Davis, born May 4, 1944, passed away after a brief illness on January 13, 2016. Sam was a Lenoir City native who attended Tennessee Tech University, where he met his lovely wife, Joan. He also attended the University of Tennessee, Knoxville, where he earned a Master's in Education. Sam was an educator in Loudon County for over thirty years. At Lenoir City High School, he taught woodshop and drafting and then moved on to teach Vocational Drafting at the Loudon County Vocational-Technical Center before becoming the Director of Vocational Education of Loudon County. He retired in 2002 to spend more time with his family and his long-time passion, woodworking. Throughout his life he was a consummate craftsman, a dedicated educator, an excellent father, and a loving husband.

He leaves behind far too many unfinished projects, his beloved wife, Joan Davis; his daughter, Jane Davis and her husband, John Jackson. He also leaves behind his brothers, John and Richard Davis, their spouses, and various nieces and nephews. He will be greatly missed. In lieu of flowers or any other memorial gestures, donations may be made in his memory to St. Jude Children's Research Hospital
, 501 St. Jude Place, Memphis, TN 38105. The family requests privacy during this time of loss. Arrangements by Cremation Options, Inc.