By Hugh G. Willett knoxnews.com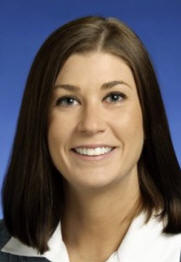 State Rep. Julia Hurley, R-Lenoir City, would prefer her constituency read more about the bills she has sponsored and less about her personal activities.
Either way, she wants the people who voted for her to know that she's a genuine conservative.
"I know I'm controversial but I'm also conservative. I bring those conservative values with me to Nashville," she said.
Halfway through her second year in the state Legislature, Hurley has sponsored 29 bills and co-sponsored another 71. The bills range from a law that would put more responsibility on out-of-state drunken drivers to another that would allow home-schooled children to participate in public school athletic programs.
Publicity has been both a blessing and a curse, she said.
It started when Hurley, a former server at Hooters, said during her 2010 campaign that she was proud to have worked at the popular restaurant known for its attractive female servers. Then came the photos taken during her modeling career that she described as artistic but some others described as "racy."
Almost overnight, the 28-year-old candidate was a nationwide media sensation.
"I do get recognized a lot," she said.
The publicity didn't stop after she won a landslide victory over longtime 32nd House District incumbent Democrat Dennis Ferguson.
Shortly after taking office, Hurley was criticized for questioning a Tennessee Highway Patrol officer about a speeding ticket she received in Roane County. Last summer she made headlines for scratching her initials on her state house desk during a late night legislative session.
Most recently, Hurley came under fire on local blogs for showing off a 2005 Maserati on Facebook. Some bloggers suggested that she was "out of touch" with her rural district.
"They thought it was for my personal use," she said.
Hurley said she actually planned on buying the sports car and selling it for a quick profit but decided against it after her Facebook post drew a negative response.
Some legislators drive $70,000 pickup trucks and are not accused of being out of touch, she said.
She feels she is actually very much in touch with her district, which has just been realigned to include more of Loudon County and less of Roane County.
Local bills she has sponsored include one that authorizes the city of Rockwood to set criteria for awarding contracts by ordinance and another that allows Harriman to raise its occupancy tax.
"I agreed to sponsor that bill after every hotel owner in Harriman sent me a personal letter," she said.
She also has a personal connection to HB2197, a "financial responsibility law" that requires a person with two or more driving under the influence convictions to maintain double the amount of liability insurance.
Last April, Hurley was hit by a drunken driver who didn't have adequate insurance. She was injured and her car was totaled but she didn't receive full compensation because of the $10,000 minimum liability insurance in the state where the driver lived.
Another bill she has sponsored makes out-of-state drivers with multiple DUIs face stiffer penalties if they are arrested for DUI in Tennessee. The driver who hit Hurley had previous DUIs in another state, she said.
Hurley realizes that she is sometimes compared to the colorful conservative Rep. Stacey Campfield, a Knoxville Republican who also seems to have a way of attracting attention. She doesn't mind the comparison.
"He's controversial, but he's also a very hard worker and he's conservative to a fault," she said.
Republican state Rep. Jimmy Matlock, whose 21st House District includes part of Loudon County, describes Hurley in similar terms.
"She is one of the most hard working and passionate members of the state Legislature," Matlock said.