Re-elect Tracie Littleton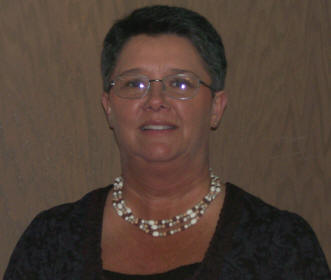 My name is Tracie Littleton and I currently serve as the Register of Deeds. I have held this position for the last 7 1/2 years. Prior to being elected, I worked in this office for 17 years.

I started at the bottom and worked my way to the position that I have now. I learned the office under the supervision of Ralph and Bonnie Wear. They were great teachers and I feel fortunate to have had the opportunity to learn from them. I have continued to run the office the way that I was taught. I work for you, the citizens of Loudon County. I have done several things to upgrade the office since I was elected. My first priority when elected was to computerize as much as possible. Today, everything that we do is on computer.

Over the last couple of years I have used the services of my computer provider to scan all of the regular sized plat maps starting with the very first one so that they will be accessible on the computer. I am currently having all of the old bound deed books which date back to 1870 scanned into the system. This will make them accessible on computer so that they can be copied without damaging the old books that they are in.

I enjoy my job and I feel that I have a very good staff working in my office. As a group, we strive to do the best job that we possibly can. We welcome visitors to our office anytime. If you want to see what we do or just come by and chat, we want you to know that you are welcome.

On a personal note, I am married to T-berry Littleton and we have one son, Andrew who is a junior at ETSU and will begin pharmacy school this fall. We are members of First Baptist Church Loudon, where I am a member of the choir, the finance committee and serve as church treasurer. I am a member of the Loudon Rotary Club. I am on the Board of Directors of United Way of Loudon County. I have served as president of the Loudon County Republican women for the last 4 years and I serve as treasurer of the Loudon County Republican party executive committee. I was selected as East Tennessee Register of the Year in 2006 by the members of the association.

I have worked in the Registers office for over half of my life. At 22 years of age I would never have guessed that I would be where I am today. But I can honestly say that I wouldn't want to be anywhere else.

If you would like to contact me, you can call my home@ 458-5862 and I would be glad to hear from you.