Redevelopment Plan Questions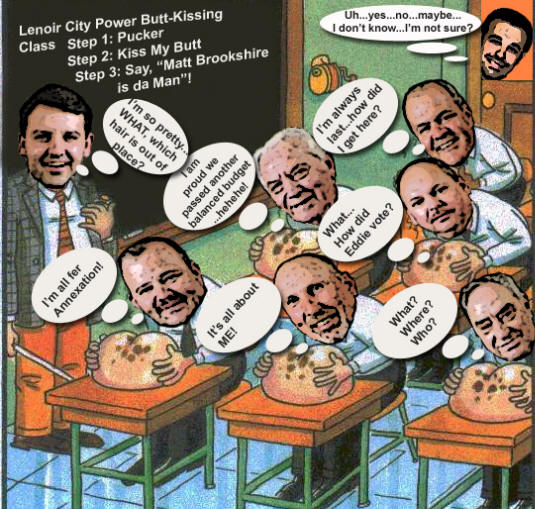 I have no idea what's going on with the Lenoir City redevelopment plan being proposed by the Mayor. I've had a number of calls with lots of questions and some speculations of what's behind the plan. Some believe it will give the City a free hand in condemnation/eminent domain and based on the Mayor's statement in the paper, this may very well be the plan. Some think it is a way to get rid of a lot of down town Mexicans. Others seem to think it will make grant money available for certain well connected property owners within the proposed district. Not one single person I've talked to has any confidence that the Mayor and City officials are up to doing anything good.
Again I do not know what's behind the measure, nor do I really have an interest in the matter. After all I have been told by city officials many times that what goes on in the city is none of my business since I don't live in the city. What is totally amazing is the level of mistrust and suspicion that is raised any time the City officials try to convince the people they [city government] are going to do anything to help the people. How has one tiny little government body like the Lenoir City Mayor and Council managed to make most every citizen look at them with such a cynical eye? Could it be so many passed bad experiences?
What ever the reasons the mysterious thing is that the City voters keep putting the same dead enders back in office time after time. Why is that? In November there will be a City election after an eighteen month extension of the council and mayor's terms. Here is an opportunity for the voters to make the big changes many are always calling for. There are seven council candidates running for three seats. This means there could be a three seat sweep. There are three, well really, two serious candidates for mayor, another opportunity for change. Click here for candidates.
We will see if the city residents are really wanting change or if they just want more of the same.
-v-