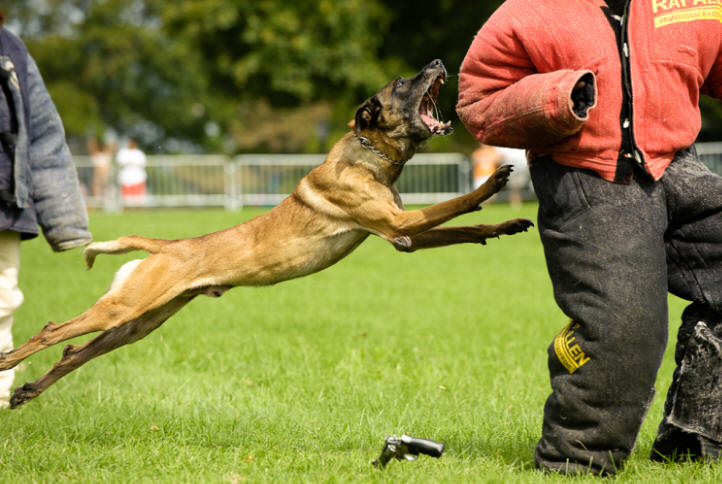 September 12, 2011
The Loudon County Sheriff's Office K-9 unit, along with Detective Sergeant Robert Suarez of the Clinton Police Department, traveled to New York City on August 25th for the World Police and Fire Games. Due to Hurricane Irene arriving on August 27th, the Police Service Dog event was postponed from August 29th to September 1st.
Competitors had arrived from all over the United States and also Belgium, Germany, and Canada, with about forty (40) K-9 teams competing in different aspects of the event. Due to the postponement, Loudon County Officers Cpl. Michael Watkins and K-9 Denero, and Deputy Chris Jenkins and K-9 Diego were unable to stay and compete, but Loudon County Sheriff's Office Lt. Paul Curtis with K-9 Deacon, and Sgt. Suarez with K-9 Rush, stayed to compete in every event that included obedience, agility, search and protection, doing well in all of their events. Both the K-9's and their handlers came home proud, with Deacon earning a Gold medal and Rush earning a Silver medal in agility, and Deacon and Rush tying for a Gold Medal in obedience.
Along with it being a great experience for the officers to be in New York City just before the 10th Anniversary of 9/11, the officers with NYPD also showed tremendous hospitality, even while enduring the effects of Irene.
The K-9 unit is very grateful to everyone that made it possible for them to attend these games, including Lakeview K9 Academy, Ya-Yas Cupcakery, Family Brands, Lenoir City Ford, Lenoir City Animal Clinic, Marty's Auto Sales, Broadway Flower Shop, Anderson County Animal Hospital, Food City, Tractor Supply and hundreds of people throughout the community that purchased t-shirts and donated money.
All of the results can be seen at www.wpfg.com Go to results page and select "Police Service Dog" as the sport at the top right corner of the results page.
For further photo info see Lakeview K-9 Academy on Facebook. For further information please contact Lt. Paul Curtis at 740-6918.