# # # # # PRESS RELEASE # # # # #
THEFTS AND BURGLARIES
Loudon County Sheriff Tim Guider today announced the arrest of several subjects for theft and burglaries in Loudon County in the past weeks.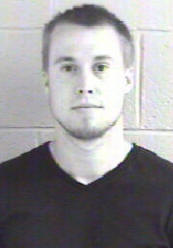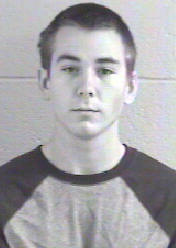 Scott Lloyd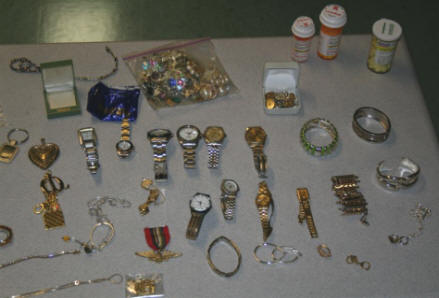 The latest arrest came Thursday morning (October 21) at approximately 1:15 AM. Deputy Jerramie Bowen noticed a suspicious vehicle, due to the way it was parked, at Engel Road in Loudon. Upon further investigation, the two occupants of the vehicle were seen attempting to hide some items. Those items had the name of a Tellico Village resident on them and the men could not explain why they had the items in their possession. The men were identified as Jedediah Benjamin Scott, 20, of 405 Engel Road in Loudon, and Nicholas Peyton Lloyd, 22, of 2130 Cusick Circle in Lenoir City. Investigator Jeff Russell went to the address listed on the items, and found that access had been gained to the residence through a rear window, and the residents were out of town. Thousands of dollars in jewelry and other items were recovered that had been taken from the residence. Sheriff Guider credited good patrol work on the part of the officer, and noted the two will be charged with aggravated burglary and theft over $1000.
Sheriff Guider also advised that during the last several weeks there have been several other people charged after investigations into other thefts and burglaries:
---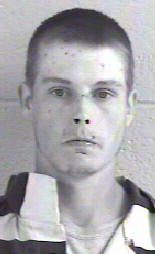 Monger
Ryan William Monger, 25, 1205 West Hwy 70, Lenoir City Ė Theft over $500 and Theft over $1000
---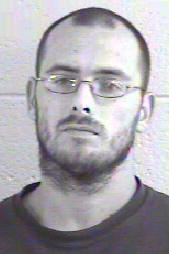 Stephens
Douglas Edward Stephens, 27, 342 Gentry Drive, Lenoir City Ė Two counts of Theft, one count of Theft over $1000, and Forgery
Both Monger and Stephens were arrested on October 12 and October 14 in connection with three thefts on Hwy 70 in Lenoir City in which three guns, a Dandy Dump trailer and a utility trailer were taken, and also the theft of a 4-wheeler on Williams Ferry Road in Lenoir City.
---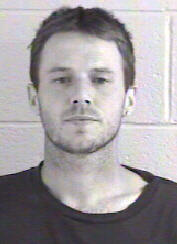 Collins
Kenneth Justin Collins, 27, Old Spears Road, Lenoir City Ė arrested September 8th for theft under $500, 3 counts of aggravated burglary, theft under $500, and theft over $1000. Collins is charged with stealing items from residences on Malone, Caldwell, and Steekee Roads in Loudon; and Markwood Road in Lenoir City. Items taken included televisions, jewelry, and coins.
---

Mckinley
Brandon Jarrod McKinley, 27, 335 Lakeside Road in Vonore was arrested September 13th and charged with two counts of felony theft over $500 and one count of misdemeanor theft under $500 involving the theft of tools.
---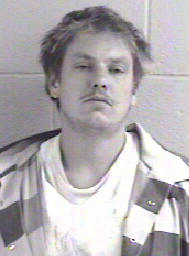 Heeke
Michael John Heeke, 31, 3898 Corinth Road in Loudon was arrested September 3rd for theft from another Corinth Road residence.
---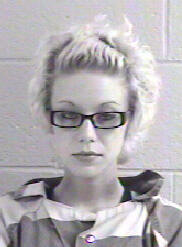 Plemons
Autumn Elizabeth Plemons, 403 Chilhowee Avenue, Greenback, was arrested on September 21st and charged with Felony Theft over $1000. She was arrested for the theft of several thousand dollars worth of fishing equipment that was stolen from another residence on Chilhowee Avenue in Greenback.
---
Sheriff Guider would also like to take the time to let everyone know that with the holidays ahead, thefts and burglaries are always on the rise this time of year. High on the list of the most stolen items are bicycles, cameras, drugs, CDís, DVDís, jewelry, computers, tools, and toys. Also targeted are ammunition and weapons, antiques, coin collections, cash, televisions, and sporting goods. Also if you do have valuables in your home, donít store them all in the same place.
He recommends making it tough for a thief to get inside your home by using dead bolts and securing windows and sliding doors, and installing an alarm system or using the one you may already have. If you are out of town, make your home look occupied using timers on lights and having mail and newspapers picked up by a neighbor, and also having your neighbors be aware of what is going on around your home, perhaps even parking their extra car in your driveway occasionally.
If you are a victim of a burglary, it helps if you have recorded serial numbers of valuable items, and if possible have photographs of the items.