Pill dealer 'back in business' after multiple arrests
LENOIR CITY, Tenn. (WVLT)-- Lenoir City Police officers bust through the front door and raid the home of someone they consider a 'well-known' pill dealer.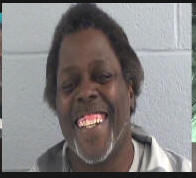 They get their man, William Young, cuffed and on his way to jail. And it's not the first time.
Young has been arrested multiple times, many of them for selling prescription pills. In his recent mugshot, Young was all smiles. Why? He figures it won't be long before he managed to get out.
"He comes back into our community every time he's released and we're back working an investigation within a month," said Lenoir City Police Chief Don White.
With close to half a dozen arrests and dozens of confiscated pill bottles that could fill some 3,000 pills, why is Young still a problem?
"In our state court system, we don't have minimum mandatory sentencing," White said. "So, these individuals are just being released after we arrest them and they're going right back out on the street and selling drugs."
Just down his street, some seem to protect Young. One 'Stop' sign has been vandalized to say 'Stop Snitchin.' Some residents have had enough.
"The neighbors are sick and tired of it. They're sick and tired of these drug dealers coming into their communities, selling drugs and creating a problem and an unsafe environment for their families," White said.
Paul and Claudia Swakow have lived in the neighborhood for a little more than a decade. They've seen neighbors come and go.
"I feel sorry for the people in the houses in front of him because it's been for sale for two years. No one wants to buy it because it's got a 'drug house' right by it," Paul sailed.
"I really don't understand how someone could be picked up that many times and be kicked back on the street," Claudia said. "It doesn't make me feel real secure."
Police told Local 8 News it's a battle they can't fight alone.
"Our judicial system just hasn't been able to help us combat this problem," White said.
He said these street level dealers make thousands of dollars, don't have jobs, don't pay taxes and are pedaling the pills into our streets at small amounts, which doesn't rise to federal level prosecute with minimum mandatory sentencing.