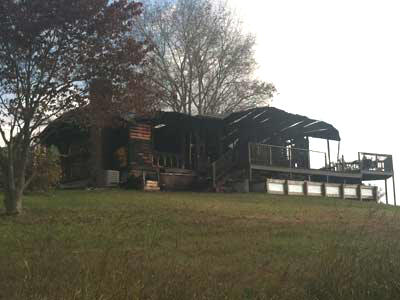 PHILADELPHIA (WATE) - A Loudon County family was able to escape safely after their house caught fire early Friday morning. Officials believe a heater was the cause.
Loudon County emergency officials say the fire broke out around 7:15 a.m. on Allison Town Road in Philadelphia.
Family members say they were cooking breakfast when they smelled smoke coming from the heater. They were able to make it out safely.
The home was destroyed, but some valuables were able to be recovered.
Five people were home at the time including three young children. The Red Cross is now assisting them.