Our Growing Family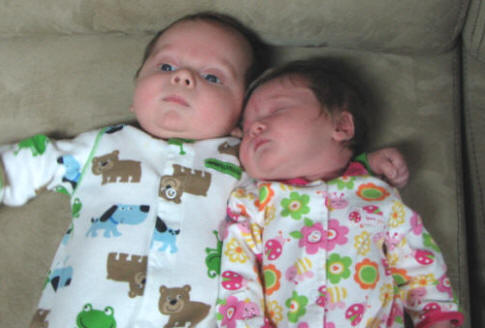 Jacob Carson Morgan Elizabeth
I know I've carried on and on about my grand baby but our family has had a couple of other precious additions recently. Both of my nephews, my sister's boys, have new babies. Kevin and Mandy have a new baby boy, Jacob Carson born December 27th and Jeff and Kelly have a new baby girl born February 18th. I call em Peanut and Pinky. Their both dolls.

Talk about things changing. We all get together at least once a week for supper and for several years now, it was pretty much just a bunch of grownups. Now in a short amount of time, we've got a house full of babies. We've got diapers and bottles, pacifiers and toys.

To be honest though, it's kind of fun to have all these new additions to the family.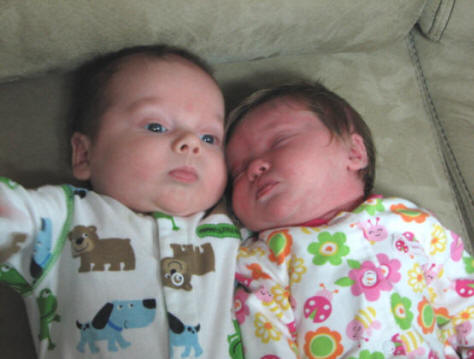 BACK
2/25/11