Mr. Brown served on the Loudon County Planning Commission for more than 25 years.
---
Obituary Martin Brown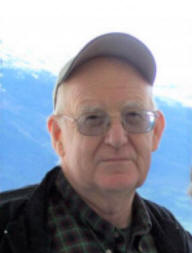 M. Martin Brown age 76 of Lenoir City passed away Friday, July 28, 2017 at his home. He was retired from Oak Ridge after working 30 years as a mechanical engineer. Martin served on the Loudon County Planning Commission for 25 years. He loved to garden and work in the yard.
Preceded in death by his parents, Jesse and Morene Bellenfante Brown. Martin is survived by his wife of 33 years, Betty Eblen Brown; son, Marty Brown and Jenna; daughter and son-in-law, Susan Brown Wright and Vance; sister, Fay McMahan; brothers-in-law and sisters-in-law, Mary Jim and Don Williams, Dottie and Dale Keeney, Jakie and Margaret Cook, Kenneth ...and Shirley Cook; nieces and nephews: Lena and Jeff McNabb, Jimmy and Suzan Williams, Ryan and Jamie Harvey, Dana and Jay Tinnel, Lee and Tessa Gentry, Chuck and Mitzi Gentry, and Cindy Jones; many other nieces, nephews and friends.
The family will receive friends from 5 p.m. to 7 p.m. Monday at Click Funeral Home in Lenoir City. A prayer will be said at 7 p.m. by Mr. Steve Riley. A private graveside will be held.
In lieu of flowers, memorials may be made to Myelodysplastic Syndrome at https://www.mds-foundation.org Click Funeral Home, 109 Walnut Street, Lenoir City is in charge of arrangements.