There is a board called the Loudon County Solid Waste Commission. This board is the child of Loudon County, Lenoir City and the city of Loudon. This board is charged with the management of the landfill jointly owned by the three governments.

The Solid Waste Commission is made up of seven members and of their many responsibilities, they over see the finances of the landfill. The county Trustee is the book keeper of the Solid Waste Commission as well as the rest of the county. The trustee takes a 1% commission from the revenues of the Solid Waste Commission, amounting to about four thousand dollars per year, for his services. However, the Solid Waste Commission didn't want to pay that fee anymore.

The Solid Waste Commission asked their attorney to ask for a State Attorney General opinion as to whether they had to pay the 1% fee. According to the Attorney General, it's not his problem to decide.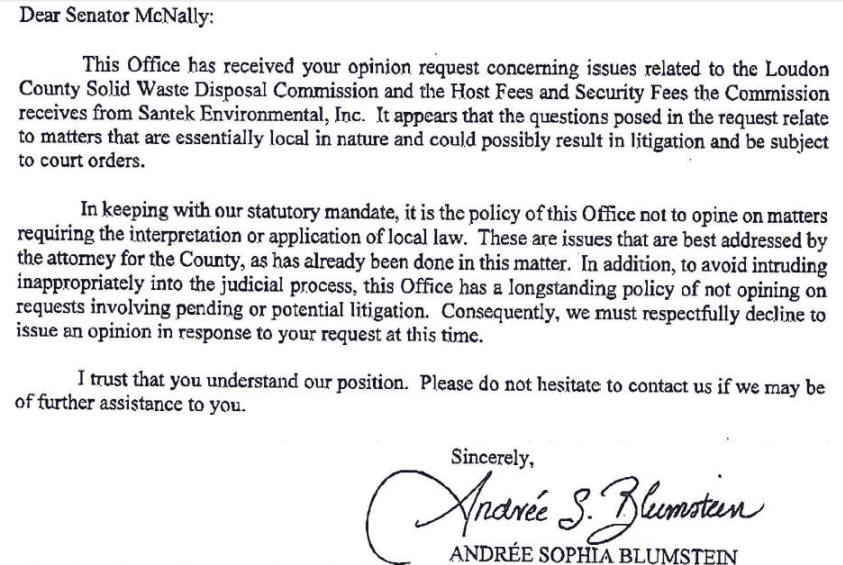 So for those of you who keep up with stuff like this, what the opinion essentially says, it's a local matter to be decided by the parties involved. The county has already indicated that they have no desire to wave the 1% fee for the Solid Waste Commission.
Hopefully, that's the end of this discussion.