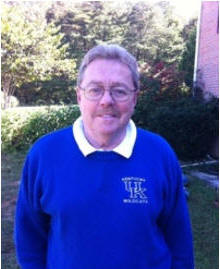 A North Middle School teaching assistant is facing a charge of child abuse after an incident last week with a special needs student.
According to a Loudon County Sheriff's Office report, William Michael Olds, 64, of Lenoir City, who is a teaching assistant in a special education classroom, reportedly assaulted a young male student in the school's cafeteria.
LCSO Inv. Sgt. Jeff Russell wrote in his report that around 1 p.m. April 8, the student placed something in his mouth that he had grabbed from off the floor. Olds was informed of the student's actions by another student, Russell said.
"When William Olds approached (the student) he grabbed (the student) by the back of the neck and escorted him to the trash can where he placed his left hand also around the neck area and started to violently shake (the student's) head back and forth approximately five or six times," Russell said. "And then again took (the student) by the neck back to a table where he forcefully placed him in a seat and began to yell at him while both persons were nearly touching noses.
"Once he stopped yelling, he again took (the student) by the neck and started making him clean the tables by forcing his arms to wipe the tables with a cloth. During the entire event (the student) was crying," the investigator added.
The incident was recorded on video. Olds was charged with child abuse or neglect and released on a $3,000 bond.
Loudon County Director of Schools Jason Vance said Tuesday morning that Olds has been placed on suspension without pay pending investigation.
"I'm in essence saying that once the processes have taken its place he will have his due process rights in the fact that he can come in and speak to me and help me understand his side of the story, and then we will certainly make the determinations from there," Vance said.
Vance said Olds had no blemishes on his employment record during his tenure with Loudon County Schools.
"He's been with us the past several years and has proven to have a good track record," Vance said. "He's proven to be a good teaching assistant for us. I think his record shows that he has done good things, of course, in that regard. ... He shared with me that he would be calling me to set up an appointment to come see me after his court date."