From David H. Lillard Jr., Tennessee State Treasurer.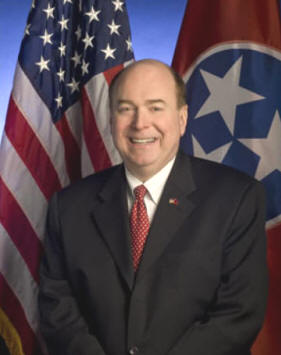 I want to reassure the residents of Loudon County about a matter concerning an account of the Loudon County 911 Board.
In response to an article appearing in the July 20 edition of the News-Herald, the Tennessee Treasury Department has researched the matter of the $50,527.04 recently turned over to the Unclaimed Property Division by BB&T.

My department has determined the money in question did not constitute unclaimed property, and should not have been turned over during the bank's recent reporting. Branch Banking & Trust Company has reinstated this account in the full amount with all required interest. All of the money belonging to the Loudon County 911 Board has been returned to the bank, with no loss.

I want to stress that this money was never "missing." The account in question was always in the name of the Loudon County 911 Board regardless of whether it was in the bank or with the state. The 911 Board, BB&T and the Treasury Department were able to work together to resolve this matter quickly.
I would also like to take a moment to make sure the residents of Loudon County know more about the Unclaimed Property program, which is a consumer protection service that Treasury provides to Tennesseans.

Unclaimed property is money that has been turned over to the state by businesses and organizations who cannot locate the rightful owners. Every year, millions of dollars are turned over, and the Treasury Department's Division of Unclaimed Property works to get that money back to the rightful owners. Currently, there is more than $700 million in unclaimed property waiting to be claimed.

The types of unclaimed funds that may be held include stocks, bonds, gift certificates, checks, unclaimed wages, refunds from utility or other companies, life insurance annuities that could not reach the beneficiary and more.

There is no time limit in Tennessee to claim unclaimed property. It is held for the rightful owner or their legal beneficiaries until it is claimed. Treasury's Unclaimed Property Division works throughout the year to track down the owners of these funds, and also provides a variety of ways for residents to search unclaimed funds.

In Loudon County alone, there is more than $2.3 million in unclaimed property still waiting to be claimed. To see if we are holding any money in your name, search the online database at
ClaimItTN.gov
.
David H. Lillard Jr.