This could only be good for Tennessee. Did we really want D.C. folks coming here any way?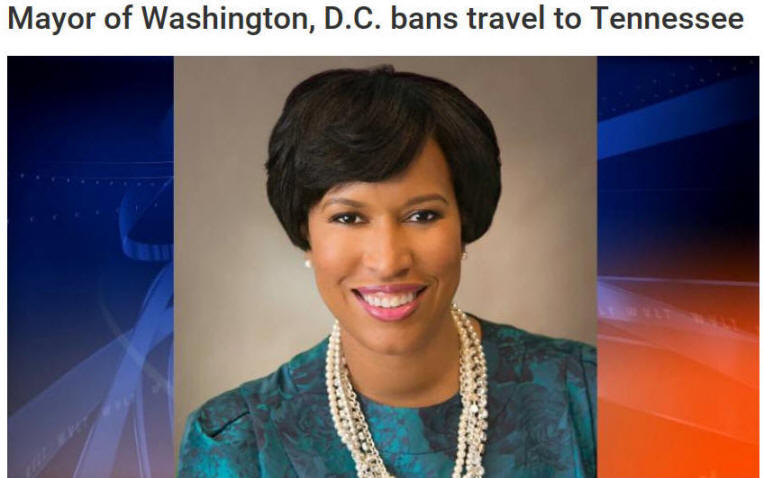 NASHVILLE (WVLT/WTVF) -- Muriel Bowser, the mayor of Washington, D.C. banned all city-funded travel due to a recently passed counselors bill, according to CBS-affiliate WTVF.
You can read the original report by WTVF here.
The bill allows counselors and therapists to deny service to patients whose goals or behaviors conflict with the beliefs of the counselor or therapist.
Bowser said this bill allows mental health professionals to discriminate against people seeking professional counseling and could be harmful for those in the lesbian, gay, bisexual, transgender and questioning group.