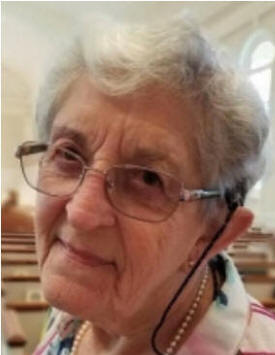 Reta Morton Jones, age 84, passed away Saturday, December 16, 2017 at Parkwest Medical Center. She was the oldest child of the late Harrison Hoyt Morton and Elva Blanche Shoun Morton. In addition to her parents, she was preceded in death by her son, Harrison McKinley, and her brother, (Ret) LTC Roger Hoyt Morton.

She was raised in Campbell County, Tennessee. In 1963, she and her family moved to Lenoir City, Tennessee. She completed her Bachelor of Arts in Education at the University

…

of Tennessee in 1974 and her Master of Arts in Elementary Education in 1987 at Tennessee Technological University.

She spent 30 years serving the children of Lenoir City as a third and fifth grade teacher at Eaton School. She was a long time active member of Bradbury United Methodist Church in Kingston, Tennessee where she served in many leadership roles. She is an avid fan of Lady Vols sports and is loved by players and fans alike, who affectionately call her "Mamaw". She was a source of wisdom, caring, and cooking meals for them!

She is survived by her husband of 67 years, J Will Jones; her children, Nancy Lynn Jones Pierce and her husband Dennis, J Will (Buddy) Jones II and his wife Karee, and Ken Morton Jones and his wife Marilyn. Her grandchildren are Laura Marinn Pierce, Drew Harrison Pierce, Katherine Denise Fillers, Blake McKinley Jones, Lucas Webster Jones, and Holly Marie Jones; and six great-grandsons. She is also survived by her siblings, Nancy Sharon Morton and John Winslow Morton.

The family will receive friends from 4:30 p.m. to 7:00 p.m. on Tuesday, December 19 at Bradbury United Methodist Church in Kingston, Tennessee. The funeral service will follow at 7:00 p.m. with Pastor Crystal Smith officiating.

The interment will be conducted at 11:00 a.m., Wednesday, December 20 at Bakers Forge Cemetery in LaFollette, TN. The family requests that everyone meet at the cemetery at 10:50 a.m. prior to the service on Wednesday.