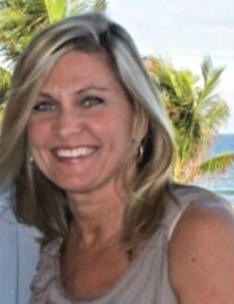 Dora Rose Cooper age 55 of the Tellico Village Community passed away Thursday morning, December 14, 2017 at her home after a 30 month battle with brain cancer.

Dora was born in Oak Ridge, TN. She was a graduate of Lenoir City High School and University of Tennessee Knoxville. Dora was active in several community organizations. She most recently worked at Eaton Elementary School.

Preceded in death by her mother, Wanda Jean "Maggie" Rose. She is survived by her husband of 28 years, Wes Cooper;… daughters, Sarah Elizabeth Cooper and Wesley Ann Cooper; father, Robert Rose; sister and brother-in-law, Anita and Greg Newsom of Chattanooga; father-in-law and mother-in-law, Edward Cooper and Sarah Jane Cooper; brothers-in-law and sisters-in-law, Edward and LaNita Cooper, Dan and Patti Cooper; along with several nieces and nephews.

A celebration of her life is being planned for after Christmas. In lieu of flowers, memorials may be to made to the American Cancer Society in memory of Dora. Click Funeral Home, 109 Walnut Street, Lenoir City is in charge of arrangements.