LCPD Movin' On Up To The East Side
To A Deluxe Department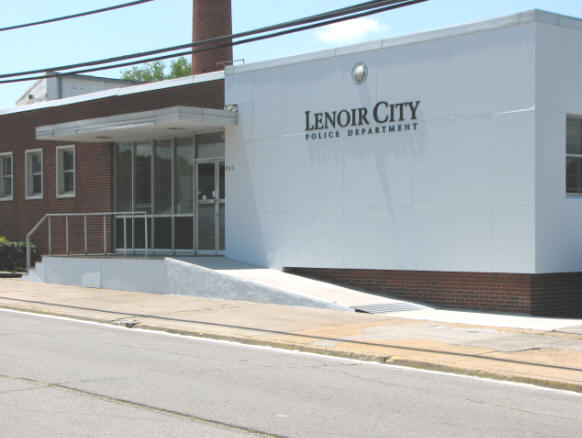 The Lenoir City Police Department has made it's move to it's new location to 260 S. Grand St. just a couple of blocks from City Hall. The new location is the office portion of the old Bacon Hosiery Mill.

The building offers 6000 sq. feet of space which allows for all officers to have private space in which to conduct business. LCPD will now also have a large training room, squad room and an evidence room with a safe.

LCPD Chief Don White who was instrumental in securing the location stated how pleased he was that city council saw the wisdom of the move. It's a real morale boost for the whole department. White said that the new larger location helps all his officers to better do their jobs. All the officers are also pleased with the move. They had just simply out grown the old location.

City Council has been looking at building a new city hall that would also have housed the LCPD. But the new building could be many years down the road. With the PD gone from City Hall, that will leave room for the city to expand if necessary.
BACK
6/11/08