Mother & kids with special needs to get new home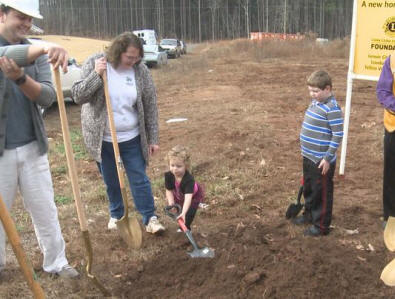 wbir.com-A family with special needs children will soon get a brand new home.
The Loudon County Habitat for Humanity is partnering with three Lion's Clubs in Loudon County to build a house for Kristin Brownlee and her two kids.
This is a first for the Loudon County Lion's clubs.
They raised $20,000 and their national organization matched the gift. They also plan to help with the construction of the handicap accessible house over the next few months.
"They are an absolute wonderful family and it's so gratifying to do something like this for a family like this," said Lions Project Chairperson Dick Kolasheski.
The Habitat Director hopes the family can move in next April.