More Elections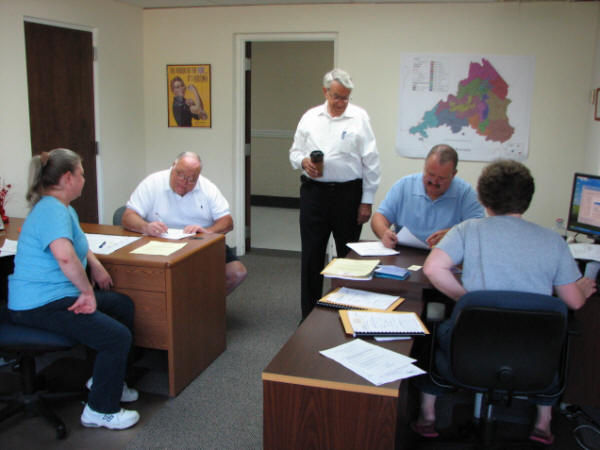 Incumbents Bobby Johnson, Harry Wampler and Tony Aikens picking up their qualifying
petitions from election officials Friday morning.
Last Friday was the first day for those seeking office in the November election to pick up their qualifying petitions. Besides being the state and federal election, a slew of local positions will be on the ballot.

Lenoir City will have the office of mayor and three council seats on the ballot. The three council positions currently held by Bobby Johnson Sr., Harry Wampler and Eddie Simpson will be on the ballot. Mayor Tony Aikens, councilmen Johnson and Wampler were on hand Friday morning by 8:00 am to pick up their petitions for re-election.

The November ballot will also include The Greenback mayor position and all four council seats and the Philadelphia mayor and all four council seats.

Candidates interested in qualifying for any of the upcoming positions to be on the November ballot have till August 16th, 12:00 noon to file their petitions.
BACK
5/21/12