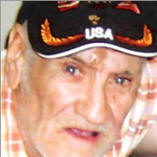 LENOIR CITY (WATE) --Robert Lee Dixon, 71, was found in Fayette County, Georgia, after being involved in a minor traffic accident.
Dixon is currently being treated at the Fayette Piedmont Hospital and his family is on their way to Georgia to bring him back to Lenoir City.
Dixon was reported missing to the Loudon County Sheriff's Office on Monday night from a home at 1891 Browder Hollow Road in Lenoir City.
Investigators say Dixon left for Madisonville in a maroon 2001 Chevrolet Malibu but never came back or called.
Dixon has several medical issues including dementia, heart problems and emphysema.