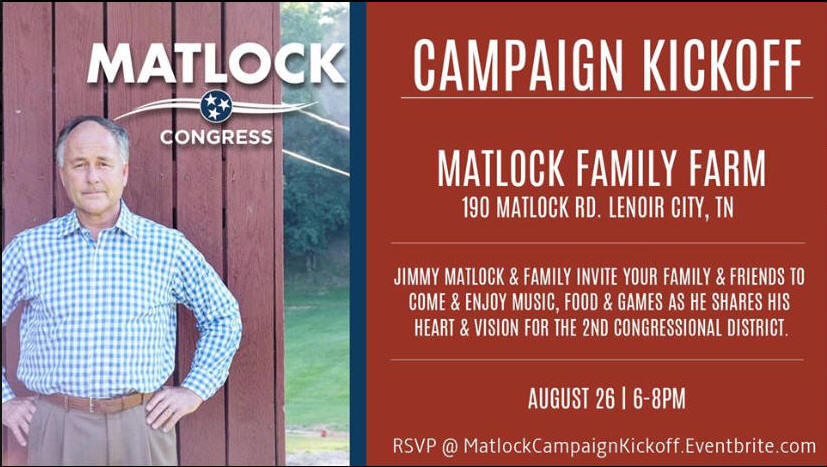 Everyone is invited to the Matlock Campaign Kickoff at his home on the 26th.
This is not a fund raiser. This is truley for all of us to come out and help get the campaign started.
Below is a link to his Facebook page for more info and where to RSVP.
Hope to see you there.