Update: Missing Loudon County couple arrested
KNOXVILLE (WATE) – Loudon County Sheriff's Office apprehended two people Saturday wanted on outstanding warrants.
Nathan Underwood and Tozha Grissom were both accused of aggravated rape and aggravated kidnapping.
Both were missing for several days.
---
B.O.L.O. WANTED SUBJECTS!!
Nathan B. Underwood and Tozha L. Grissom are wanted on several Outstanding Felony Warrants out of Loudon County. Any information on their location please contact Loudon County E-911 at (865) 458-9081.
---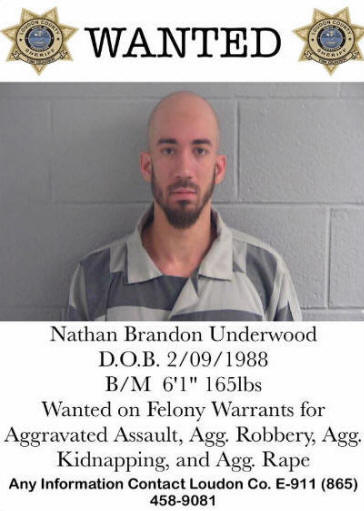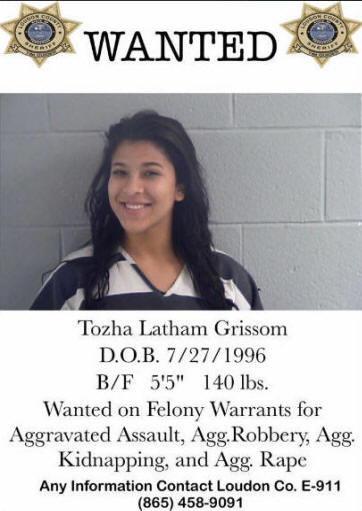 Man wanted for rape and kidnapping gives interview
Nathan Underwood and Tozha Grissom are both wanted by the Loudon County Sheriff's Department.
The sheriff's Facebook page says the two are wanted for aggravated kidnapping and rape plus several other charges.
In a phone interview Thursday evening, Underwood told Local 8 New the warrants stem from an attack that he witnessed but did not take part in.
Local 8 News asked, "Police want you to turn yourself in right now in Loudon County what are you going to do?"
Underwood responded, "No I'm not turning myself in right now that's the whole point the way that county works is its all about money so I'm basically having to make bond for something I didn't do when I go to court I can prove my innocence. Girl that made these claims called my cellphone a couple of days after this incident that she had filed charges on me and told me if I give her $1500 and 20 opanas (prescription pills) that she would drop my charges. I'm not guilty it's sad that I have to go through this I got kids. We all do stuff but I didn't do these things I'm being accused of."
Underwood says the woman made claims against him because he refused to give her money and pills. Underwood says he has video and audio that will prove his innocence. He tells Local 8 News he plans to turn himself in on Friday.