EXCLUSIVE: Man inside home during Lenoir City shooting talks to Local 8 News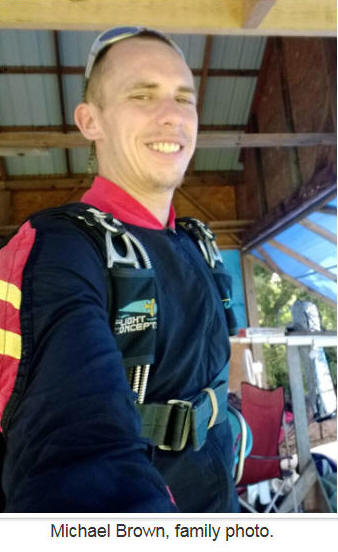 LENOIR CITY, Tenn. (WVLT) - A man accused of shooting and killing another man Wednesday night in Lenoir City still walks free.
Officers say Taylor Johnson shot Michael Brown at Rambling Acres Mobile Home Park on Browder Hollow Road.
And that has friends and family of Brown asking why.
In an exclusive interview with Local 8 News, friend Timothy Lane, says he tried to break up a fight between Brown and the accused shooter, Taylor Johnson. Lane says he then saw his friend Michael Brown bleeding to death.
"I heard gunshots by me. I remember because the wood came off the wall and hit me in my face," Lane explained. "I heard another gunshot and Michael looked at me and he had blood all over him."
Lane says Johnson and Brown are neighbors.
"I feel like it was wrong," Lane added. "Like he shouldn't have pulled out a gun. He's three times the size of Michael. I feel like he should have just fought him and got it over with."
Brown's sister, Brittany Cates was just across the street in her brother's home when she heard her fiancÚ shouting "call 911."
"I'm still in a state of shock," Cates told us. "You never think anything like this can happen to your family."
"I didn't know what to do. I automatically thought of my brothers kids and how we were doing to tell them that he was shot."
And without an arrest, there's no closure for family and friends.
"I feel like he definitely shouldn't get off scott free," Lane said. "He should get as much justice as he possibly could. There was no need to end a man's life over a fight."
"I don't see how a man can shoot and kill somebody and not be in jail," Cates added.
Brown leaves behind four children and a fiancÚ he planned to marry next month.
An autopsy on Brown has been ordered and no arrests have been made.
The investigation is ongoing.