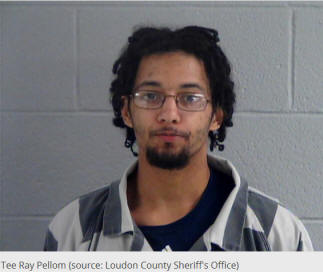 LOUDON (WATE) – A man was arrested in Illinois on a number of local, state and federal charges Thursday after an investigation into thefts and car burglaries in the Tellico Village and Foothills Pointe areas of Loudon County.
Tee Ray Pellom is charged locally with nine counts of burglary of an auto, seven counts of theft under $500, one count of aggravated burglary, two counts of sexual exploitation of a minor, and one count of violation of state probation. He also faces federal charges of two counts of possession of firearms and two counts of possession of stolen firearms.
Deputies had been investigating Pellom since July 2014 in connection with the thefts and car burglaries, during which weapons, jewelry and purses were stolen.
The Loudon County Sheriff's Office was investigating a case of sexual exploitation of a minor on August 1, 2015, and were able to gather further information about Pellom. U.S. Marshals were able to help in locating him in Marion, Illinois. He was arrested and waived extradition. Loudon County deputies picked him up on August 18.
He is currently being held under combined bonds of $62,000, but three of his charges have no bond.
---
Suspect who led Roane County officers on chase arrested in Loudon County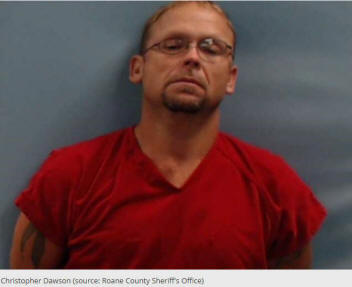 LOUDON (WATE) – A man accused of burglarizing a Roane County home and leading deputies on a dangerous pursuit through dangerous curves was arrested Monday in Loudon County.
Christopher Dawson is charged with driving on revoked/suspended license, evading arrest in a motor vehicle and theft of a motor vehicle.
Loudon County deputies say they were advised Monday morning to be on the lookout for Dawson. They said they had lost his vehicle during the pursuit through dangerous curves and he was heading into Loudon County on Highway 72.
A Loudon County deputy found his vehicle and followed some tracks into a field at a home on Highway 72. A perimeter was set up and K-9 officers were tracking Dawson. Officers then learned he had stolen and taken off on a 4-wheeler belonging to a Highway 72 resident.
Deputies converged on the area and arrested Dawson after he was spotted trying to cross a small stream on the ATV.
He is being held in the Roane County jail on $12,500 bond.